Kawasaki Off-Road Teams Podium from Coast to Coast
February 9-10, 2019 | Gaston, S.C. | Taft, Calif.
Foothill Ranch, Calif. (February 12, 2019) - The Babbitt's Online/Monster Energy®/Kawasaki team made its off-road racing debut this weekend at the opening round of the Kenda Full Gas Sprint Enduro Series at the GTR Complex in Gaston, South Carolina. Defending series champion, Josh Strang took on the 12 different tests over the two days of racing and was able to land on the podium in second place overall.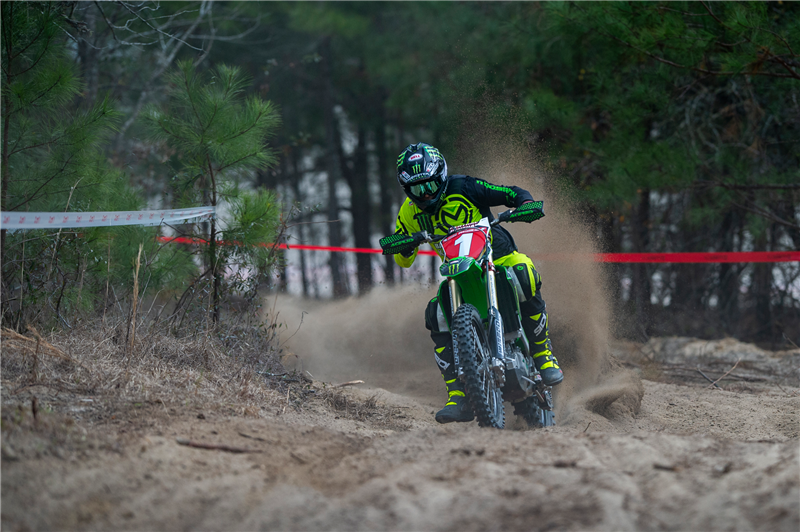 On the first day of racing, Strang finished out the day in fourth place and on Sunday he was able to edge out his closest competitor by four seconds giving him the overall on Sunday. His combined scores from Saturday and Sunday put him in second place overall on the weekend.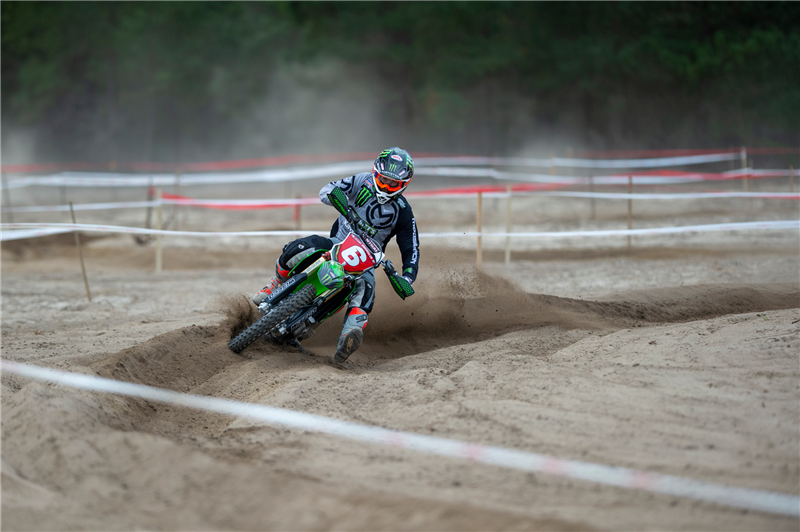 Jordan Ashburn also made his debut this weekend on his new KX™450. Ashburn finished three minutes off of first place which resulted in seventh place overall in the Pro class.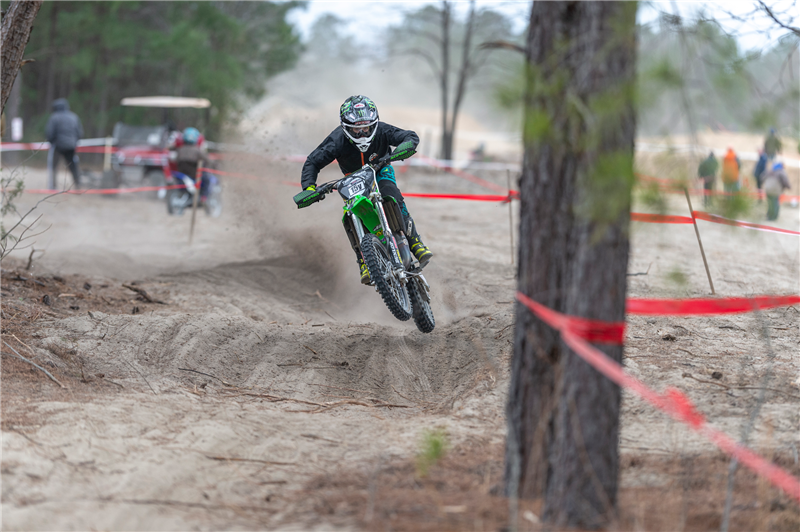 Also new for 2019 is Team Green amateur supported off-road racer, Grant Davis, competing in the Supermini class aboard his KX™100. Over the two days of racing, Davis scored a 2-1 overall result, which resulted in second place overall for the weekend in the Supermini 12-15 class.
Josh Strang - 2nd Place (Pro)
"The first round went well, it's always hard to tell where youstand speed wise until we go race. I started a little unsteady on Saturday but felt good in the afternoon and then all of Sunday. My Babbitt's Online/Monster Energy®/Kawasaki KX450 was working good all weekend long. I am really happy with the setup and to get second overall is a great start to the year.
Jordan Ashburn - 7th Place (Pro)
"I was so excited for my first race on the KX450. The Babbitt's Online team and I learned a lot from this first round and we're looking forward to applying that to the next round. We're all excited for this season and can't wait to show off our progression throughout."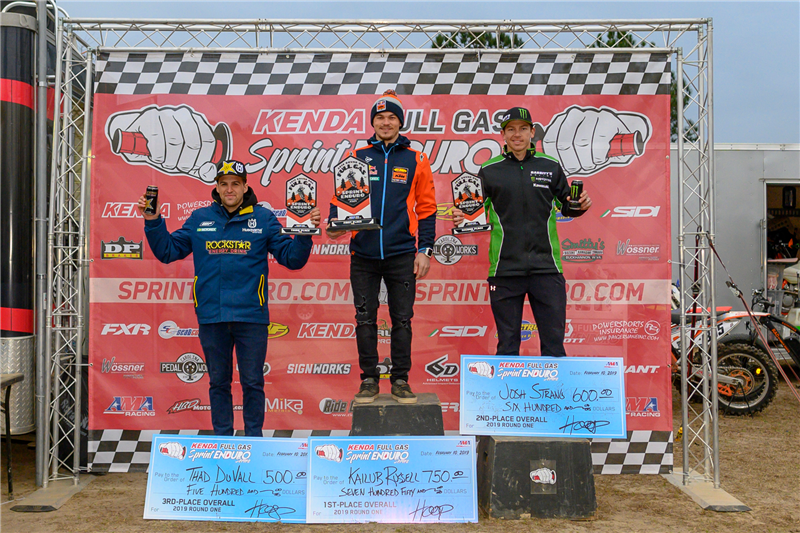 Official Kawasaki Race Report - @RaceKawasaki @KawasakiUSA
KAWASAKI CARES: Always wear a helmet, eye protection and proper apparel. Never ride under the influence of drugs or alcohol. Adhere to the maintenance schedule in your owner's manual. Professional rider shown on a closed course.This message was sent to you because you have expressed an interest in receiving email updates from Kawasaki or you are a current owner. You can unsubscribe or modify your email preferences at any time by clicking reply to this email.

©2019 Kawasaki Motors Corp., U.S.A. | P.O. Box 25252 | Santa Ana, California 92799-5252